Flock Drone Art is born from the union of different companies and people from different technical disciplines that form an innovative team with a lot of experience. Experts and professionals from the world of entertainment, aeronautical engineers, designers, artists, experts in geographical positioning, entrepreneurship, among others … with a common nexus: the passion for drones.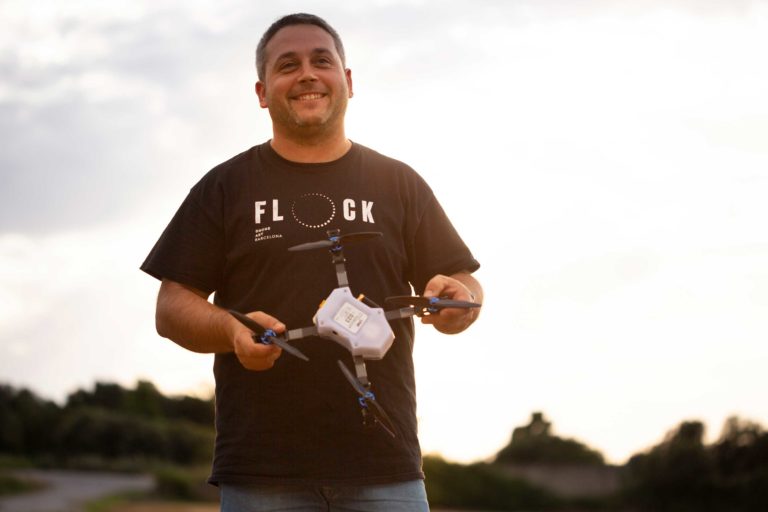 As a co-founder of the project, Joan was one of the first to dream about what we do every day. Contributing all his immense technical knowledge, patience and professional motivation in this project learning and improving every day. For him and a thousand other reasons, Flock Drone Art will fly high.
Thanks for everything Joan, without you we would be different.
Rest in peace.
Related companies
Link Produccions, a company with more than 15 years of experience dedicated to the production and direction of shows, music festivals and all kinds of events. Some of our clients are: Festival Jardins de Cap Roig, Portaferrada, Festival Portalblau, among others.
www.linkproduccions.com
Mas Vinyoles Venture Factory is a company that creates startups which follows a venture builder model to generate, launch and consolidate successful business projects in the fields of clean technologies (cleantech) and intelligent technologies (smart tech), with a "glocal" vision: local as a basis for undertaking with a global vision.
www.masvinyoleshub.com
Agrotech Geomap, a technology company with 10 years of experience in the field of cartography and new technologies. With a line of work based on Geographic Information Systems and GPS positioning, it has evolved towards drone technology, used to capture information and control automation in aircraft fleets.